3/4 oz of amaretto almond liqueur (or almond liqueur)
1 1/2 oz of scotch whisky

Pour ingredients into an old-fashioned glass over ice and serve. \r

*Bourbon may be substituted for scotch, if preferred.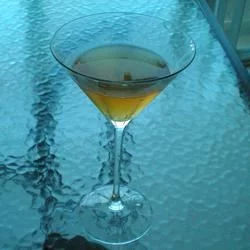 Community Reviews:
- This is soo good!! if you are a scotch lover you will like this if not then add a bit more amaretto to reduce the bite of the scotch!! Also don't use a cheap scotch it will taste horrible!!! I used glenfiddich or glenlivet scotch.. and a good amarreto soooo good!!!
- My husband is the scotch drinker. He thought this was wonderful. I used the homemade amaretto recipe from these pages. It was very smooth which made it a perfect nightcap
- My husband loves this drink. We use Crown Royal and amaretto. I put a splash of club soda in when I make it for me to tone down the syrup-y amaretto.