1/2 oz of Vodka
1/4 oz of Triple Sec
1/4 oz of Lime Juice

Splash into a chilled shot glass.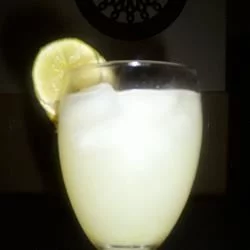 Community Reviews:
- Good recipe - just a little adjustment would make it even better. Per drink - 1 oz. Vodka, 1 oz. Triple Sec, and 1/2 oz. of Rose's Lime Juice makes the perfect Kamikaze.
- I made these as cocktails before a dinner party last week. We sat on the patio & sipped & all 6 of us raved about the taste......a keeper for sure! Having the glasses chilled really helps keep it cool for those hot summer days! Thanks for a great recipe!