1 oz of white rum
1/2 oz of Brandy
1 tbsp of Lemon Juice
1 tbsp of Orange Juice
1 dash of grenadine syrup

Pour the rum, brandy, lemon juice, orange juice and grenadine into a cocktail shaker half-filled with ice cubes. Shake well, strain into a cocktail glass, and serve.
Serve in coupe glass.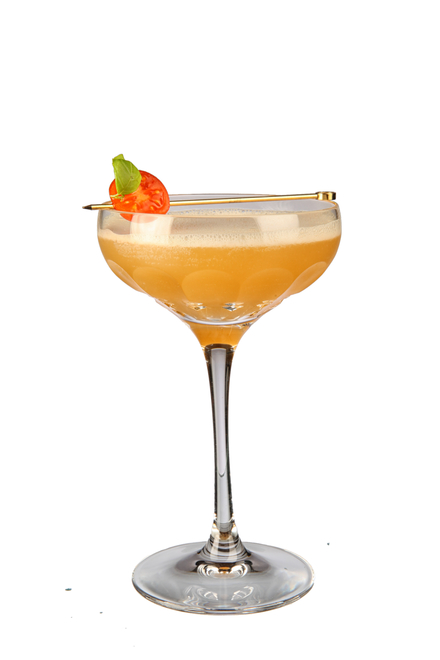 Community Reviews:
- Maybe my favorite cocktail using elderflower (just behind Tony Abou-Ganim's 'Ruby'). I used St. Elder and it seemed to stick out a bit too much. Might want to dial the measure back a touch, depending on the brand. Otherwise lovely.