2 oz of rye
1 oz of sweet vermouth
1 tsp of Herbal Liqueur
1 dash of bitters

Stir, strain, cocktail glass.
Serve in coupe glass.
Garnish with orange zest twist.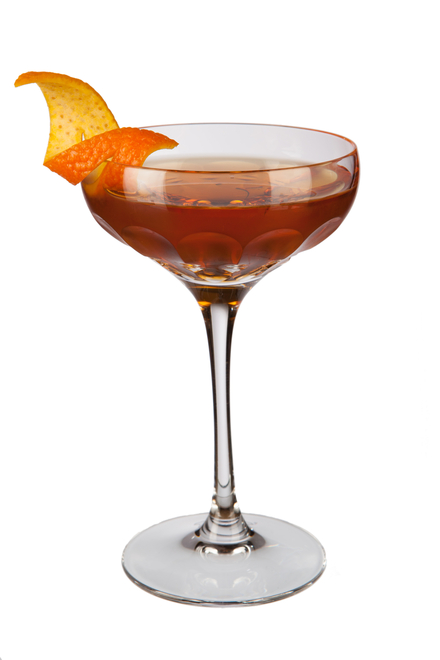 Community Reviews:
- This has long been one of my favorite things to drink. If you love Chartreuse, try swapping in the Green for a more intense, but equally delicious drink.