3/4 oz of Triple Sec
1/2 oz of Cognac
3/4 oz of Lemon Juice

Shake ingredients with ice and strain into a chilled cocktail glass. Garnish with a twist of lemon peel.
Serve in coupe glass.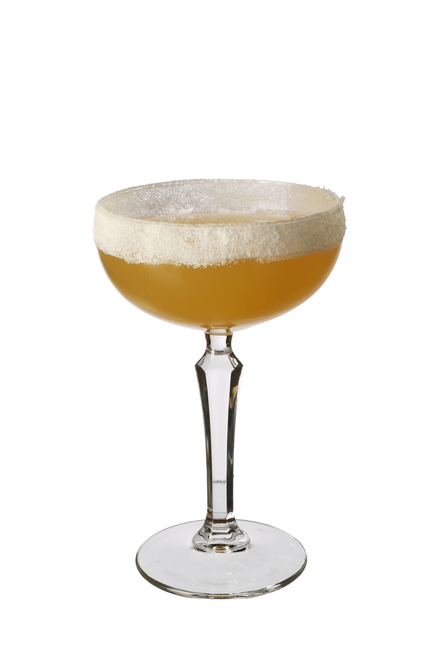 Community Reviews:
- 3 week extension to lockdown in the U.K. so decided to celebrate with one of these! Never had one before but really enjoyed. Half rimmed the sugar rim and it 100% makes the drink. Make one.
- Supremely crowd-pleasing measures... For my taste, I reduced the Cointreau from 30 to 25 ml and it reached a better balance. I also used ice (4-6, inch-sq cubes) straight from the freezer, as I like my cocktails a bit more punchy and strident. Still yielded more dilution than anticipated, but I may have finally found my bliss with this, one of my faves.
- One of my favorite, and first, cocktails. I preferred increasing the ratio to 4:2:1 (closer to Embury's) and using Pierre Ferrand Dry Curacao in lieu of Triple Sec (it seems to compliment the Cognac better). Definitely in favor of skipping the sugar rim and adding 5ml of sugar syrup (especially with the drier orange liqueur).